Our commitment to diversity and inclusion extends beyond our walls and into the regional/local communities where we conduct business.
Extend your reach through our diverse supplier and partner network
SHI is committed to economically strengthening diverse-owned businesses. Through our Supplier Diversity Program, we build and maintain relationships with diverse-owned companies to support and embrace SHI's core values.
Our Supplier Diversity team focuses on identifying opportunities for qualified diverse suppliers. Our supplier database accesses nearly 2,800 diverse-owned businesses that have registered with us and specialize in providing an array of IT products and services, including professional services, manufacturing, installation facilities, contingent labor and consulting. In 2020, SHI increased spend with certified small diverse suppliers for our direct and indirect spend by 10% from the previous year, totaling $533 million.
We understand that the viability and expansion of local businesses links to the success of small businesses and enterprises owned by women, minorities, veterans, members of the LGBTQ community, and people with disabilities. SHI's supplier diversity practices identify these diverse-owned businesses committed to delivering the service, quality, and value that defines our IT service brand, and promotes the economic growth of the regional/local business communities we serve.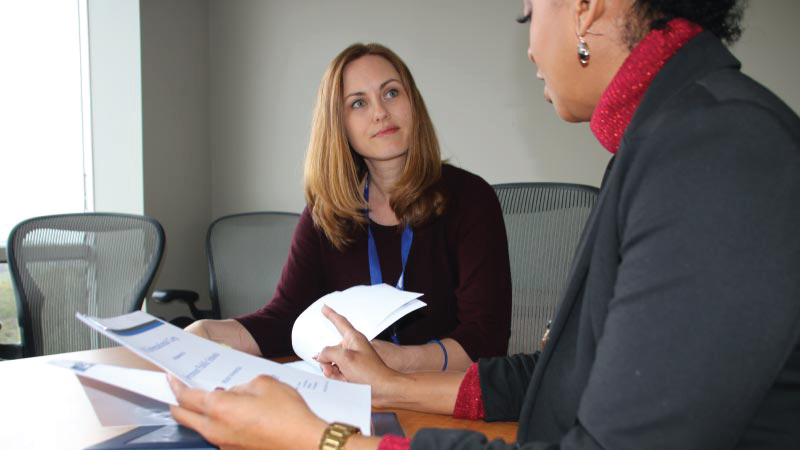 Supplier Diversity Awards
Here is just a brief snapshot of SHI's supplier awards:
Aflac Supplier Partner of the Year Award
AT&T Mega Deal Supplier Diversity Award
Blue Cross Blue Shield of Michigan LifeSecure Diverse Supplier
Achievement Award
NJBIZ Top 25 Women-Owned Businesses
Merck selects SHI for Fast 100 Asian American Business Award
WBEC – Metro NY Connection Award (WBENC Regional Affiliate)
SHI's Tier 2 Program
We manage and distribute over 250+ Tier II spend reports to our clients quarterly. Our goal is to increase the number of diverse suppliers within SHI's Managed Partner Network, accommodating our clients' needs in meeting specific goals and regulations.
Furthermore, we have recently launched our Diversity Business Development Initiative Pairing with our larger partner network team to engage minority, women, veteran, disabled, small disadvantaged, and HUBZone owned businesses. SHI International Corp. is committed to growing its program, providing mentoring, and supporting resources to fellow minority, women, veteran, disabled, small disadvantaged, and HUBZone owned businesses.
For more information on how SHI's Supplier Diversity program can help you reach your
technology goals,

book an appointment

with our Diversity and Inclusion team now.